Some of these you may recognise as they've been living with the lovely PresqueVu, and because 3 are my girls. 1 however is a complete newbie as I'm a sucker and saw her on preloved lol, and the lovely Presque and hubby sorted out her collection and intro for me!
Clover, Blackberry and the new newbie, Ebony.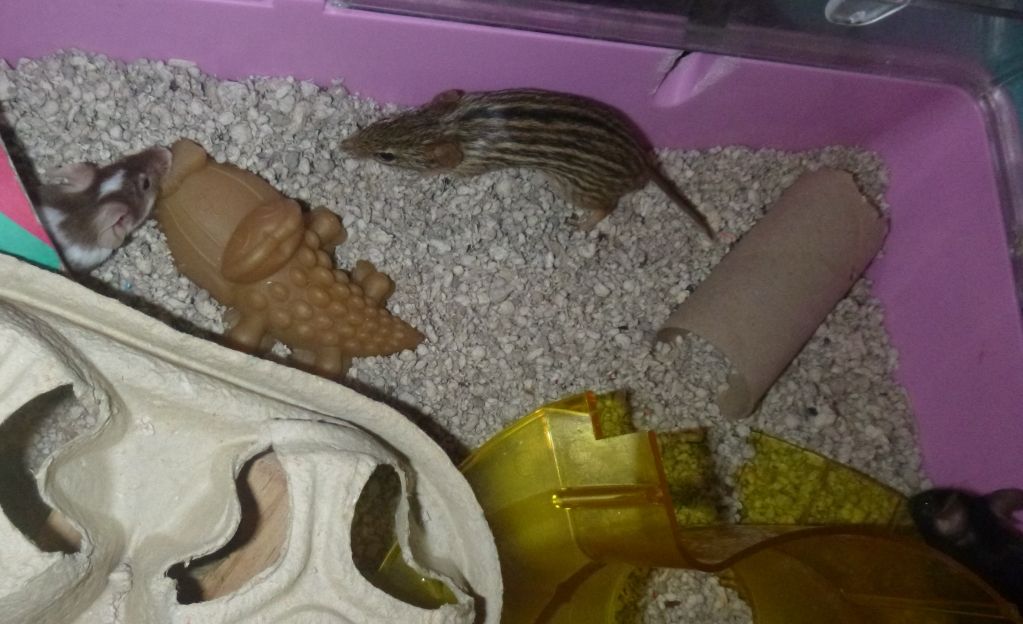 Ily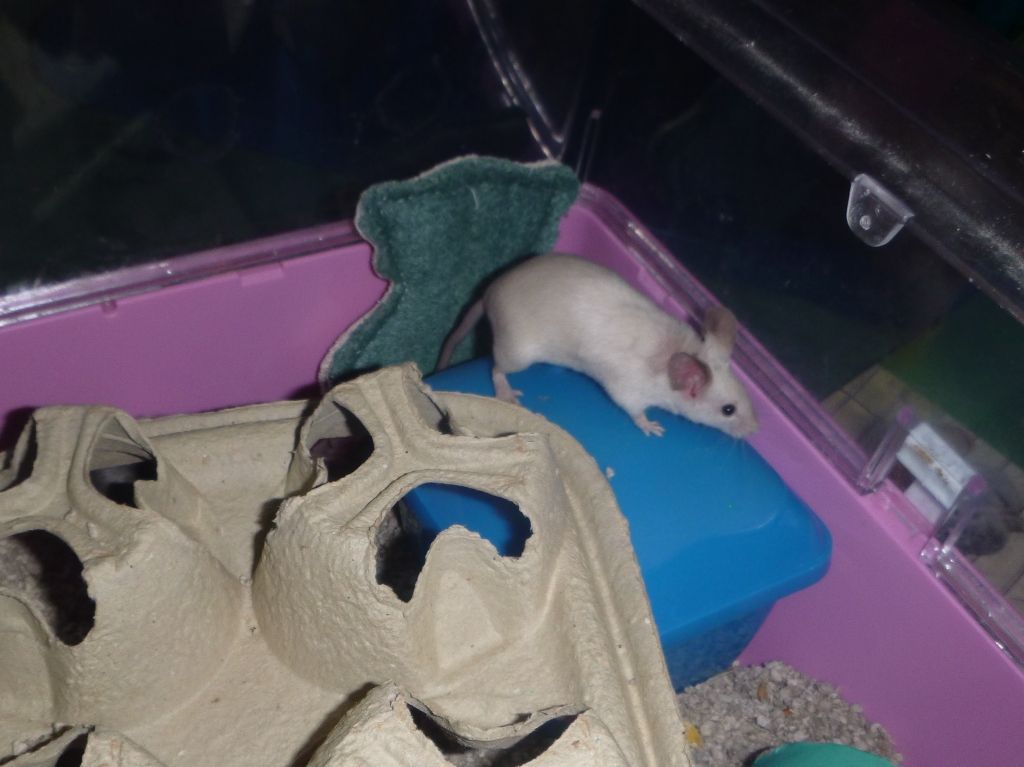 Clover and Blackberry again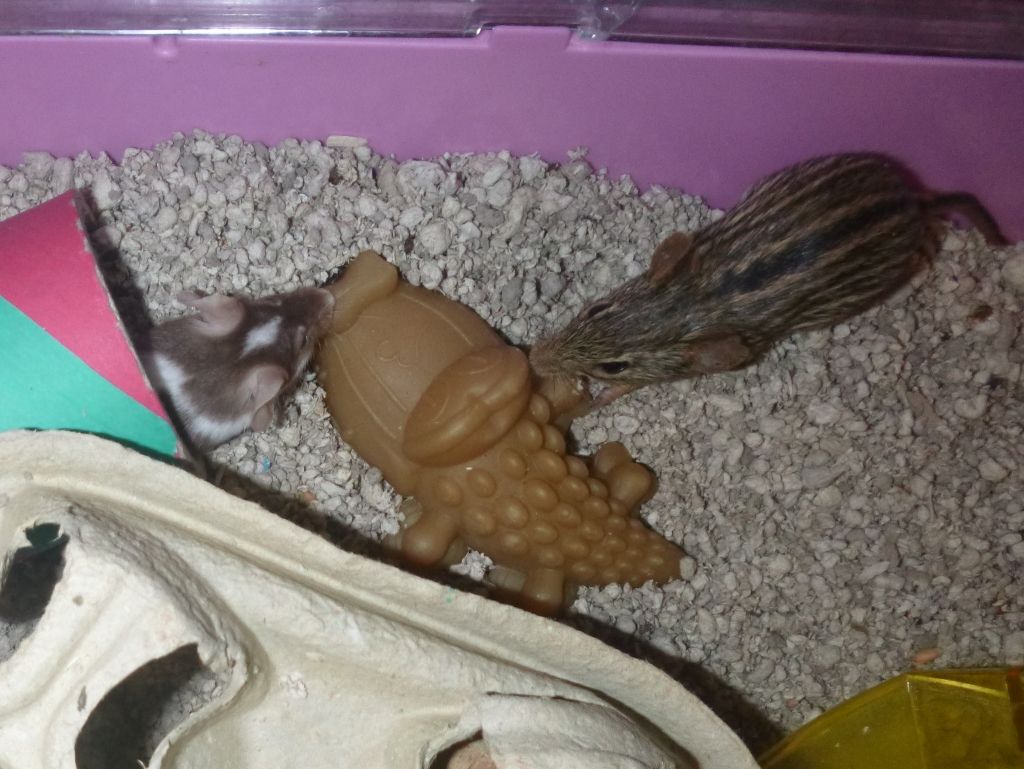 Clover and Ebony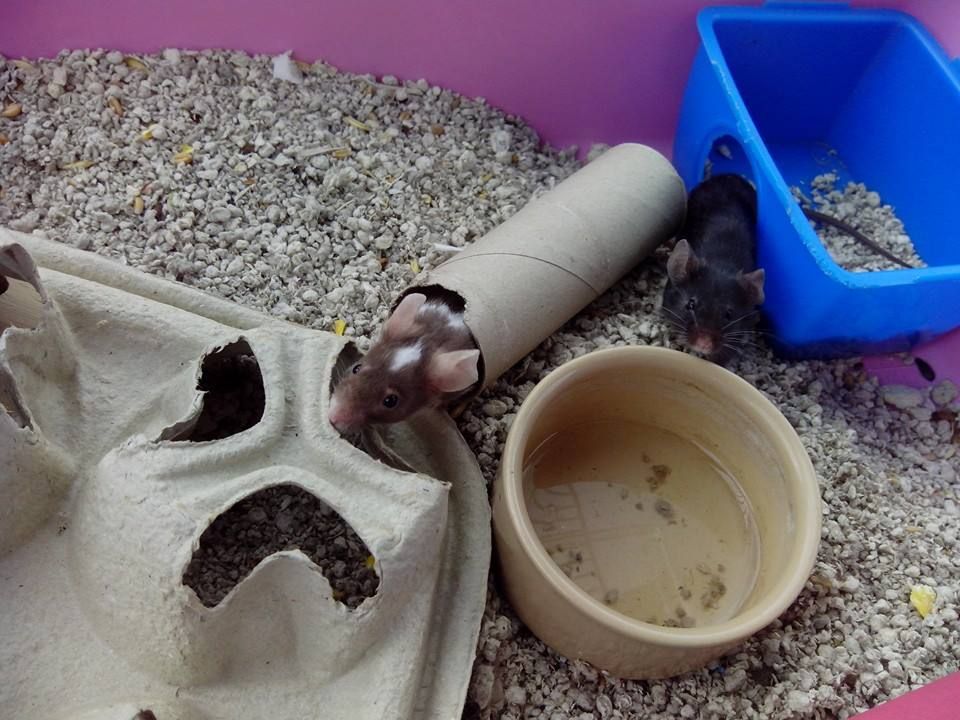 Serif and Iblis, Serif's wound is looking better, she's been on baytril to keep away infection.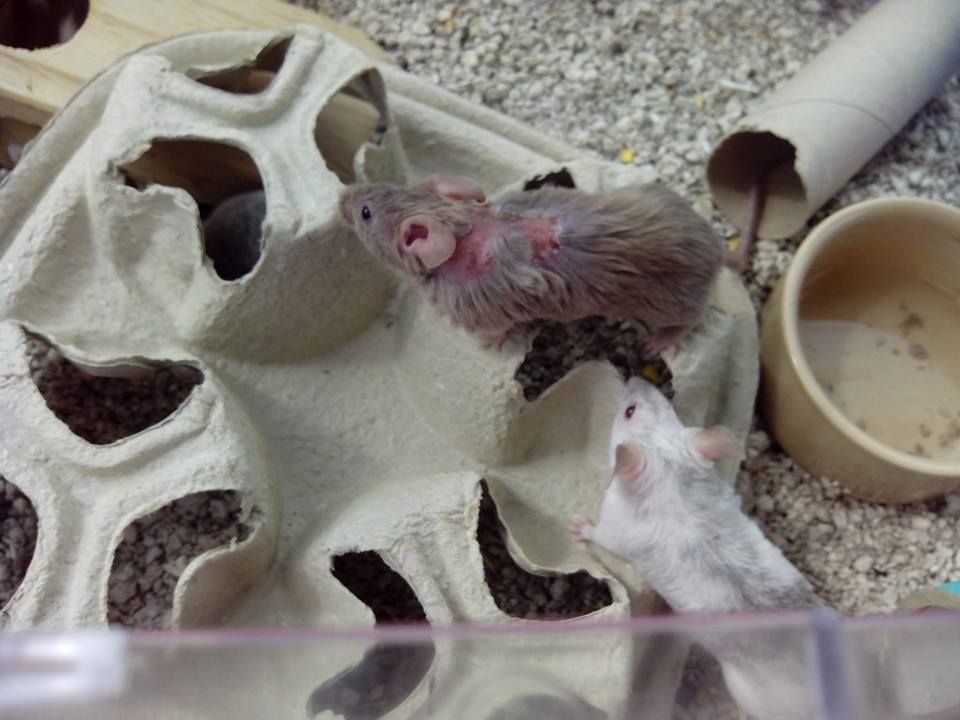 They then got introduced to my 3 girls and although there were a few scuffles, and I'm still hearing some squeaking*, nothing serious has happened and everyone seems to be getting along quite well!
*The squeaking sounds more like "move over, I need room" than anything mean lol.
Summer and Clover nom the crocodile, while Blackberry chills in a corner.
Blackberry and Summer nom the crocodile, while Constance and Edam curl up together - they were the two that had a little spat.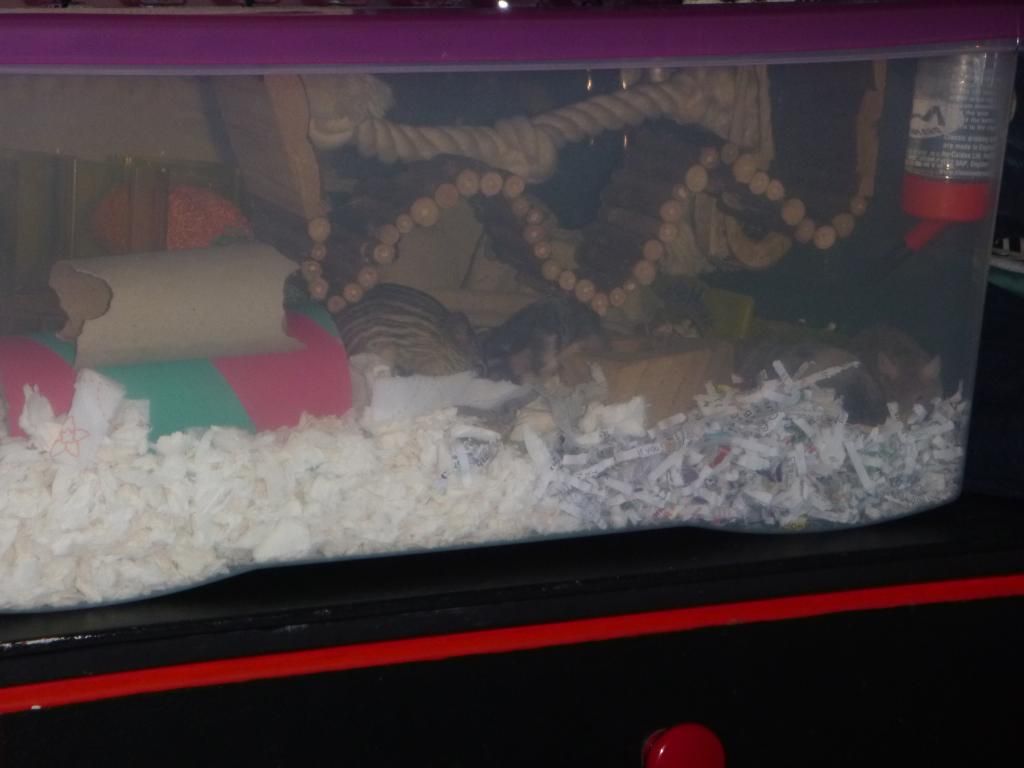 Blackberry, Elfreda and Clover.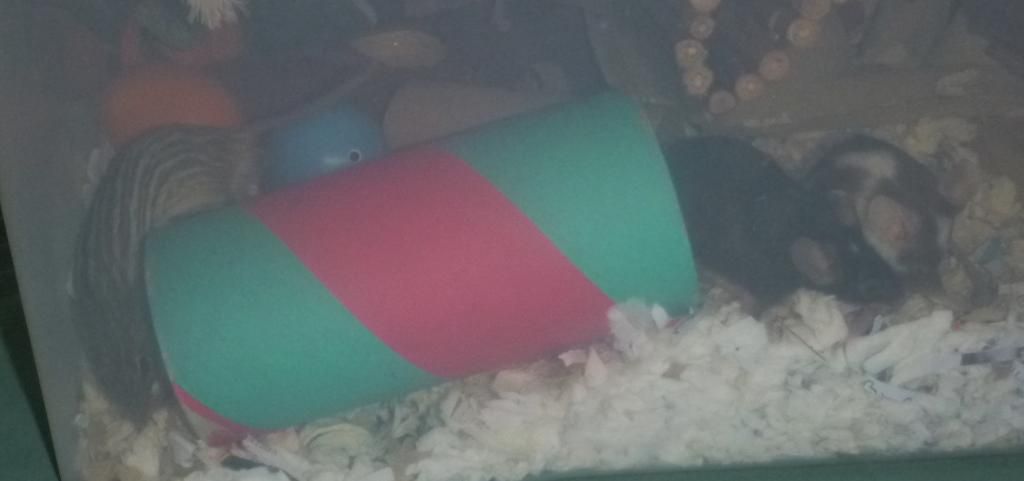 Once I know they're definitely happy together I'll upgrade them to a bigger tub, as although they're various ages and some (Summer for example as her back legs are getting worse) don't do much, I'd still like them to have more space.