Remi the ham was out playing on my bed, for a deaf and blind hamster she is very good at hide and seek:
"Mum, are you ready to count?"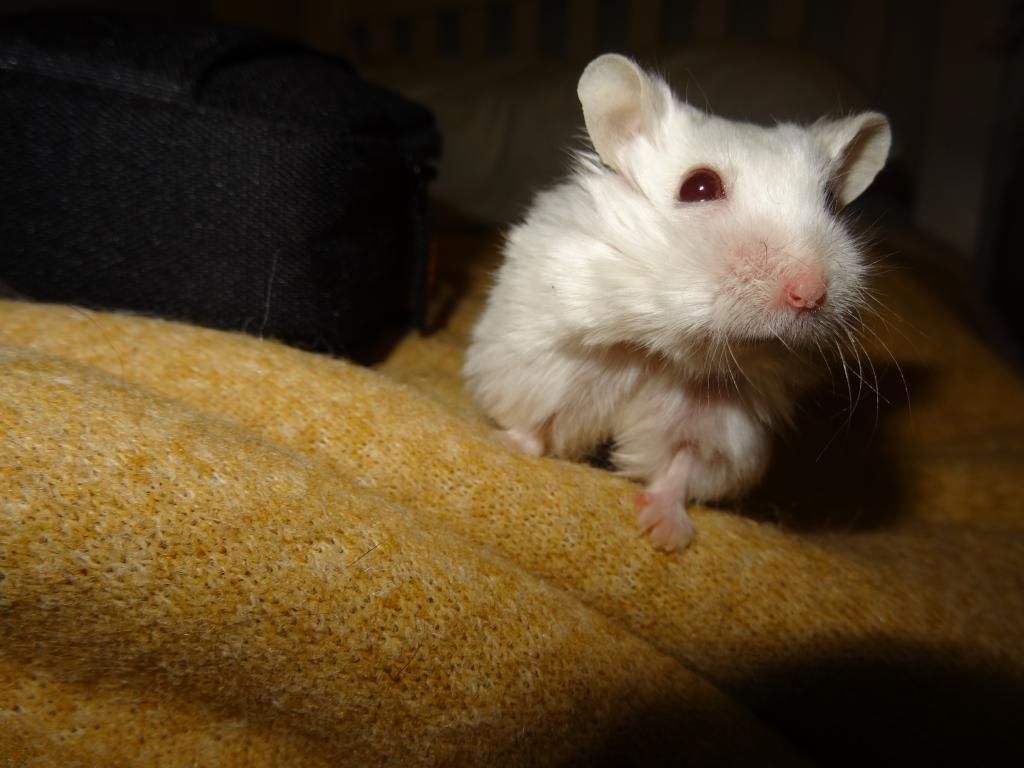 "No peeking, or I eat the camera case!!"
Now spot the hamster!!!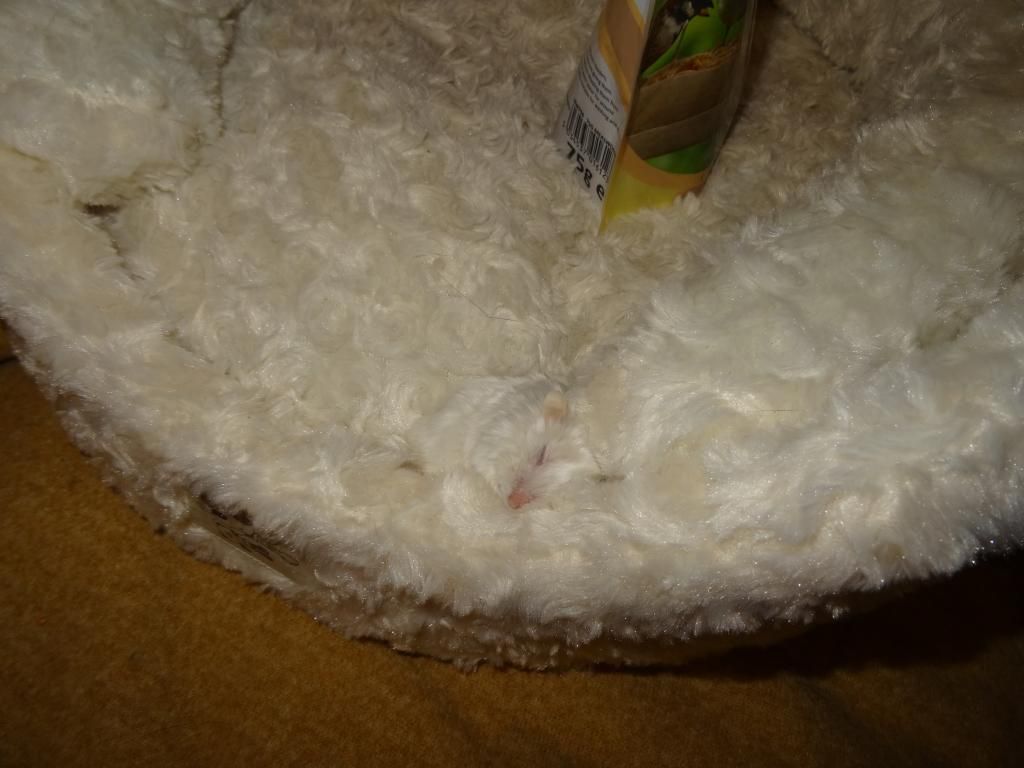 "Oh my gosh!! You found me!!" :lol: :lol: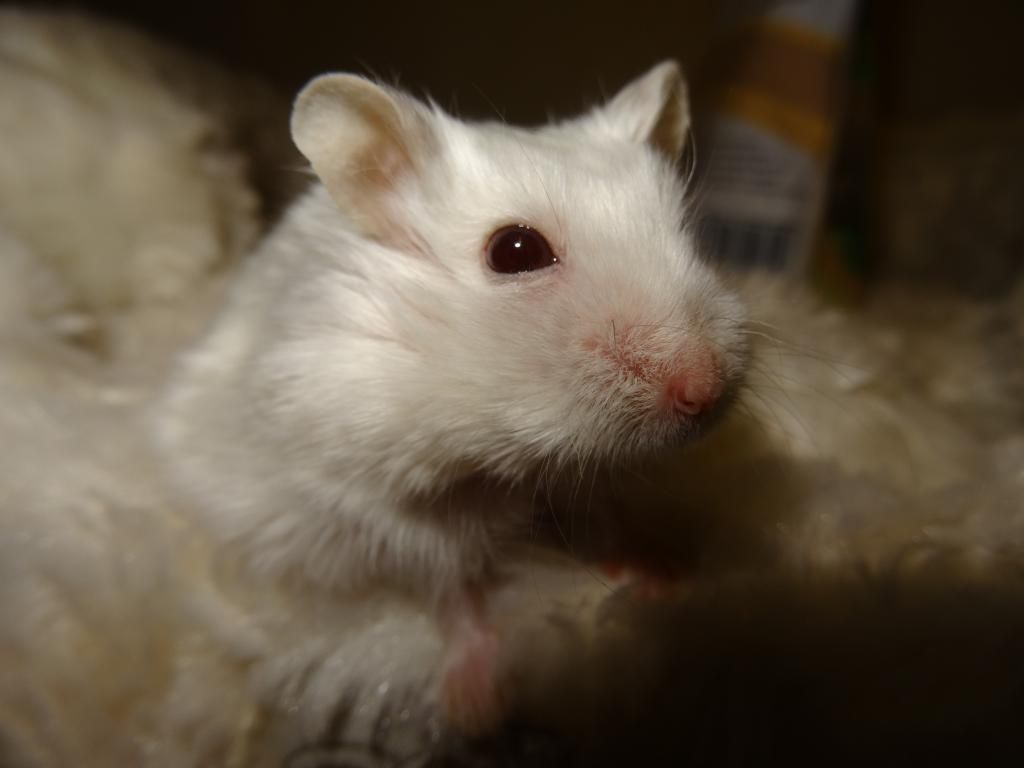 And here is another little one who decided to try and join in the fun - she wasn't as good at it
;)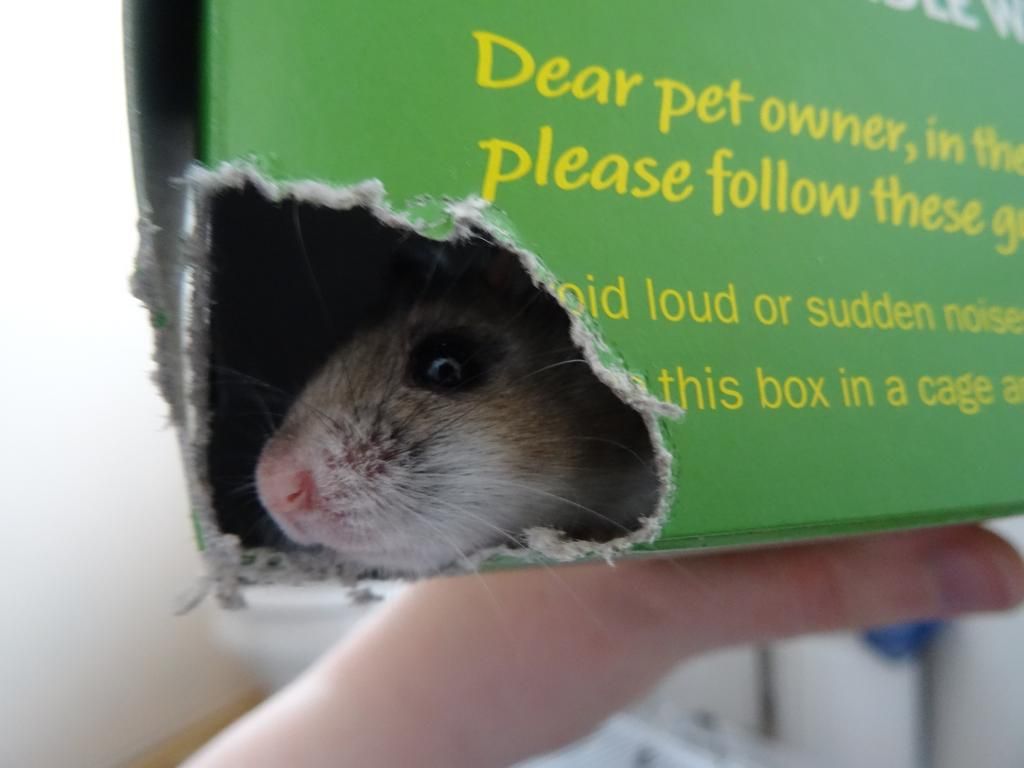 "EEP!! A human!!"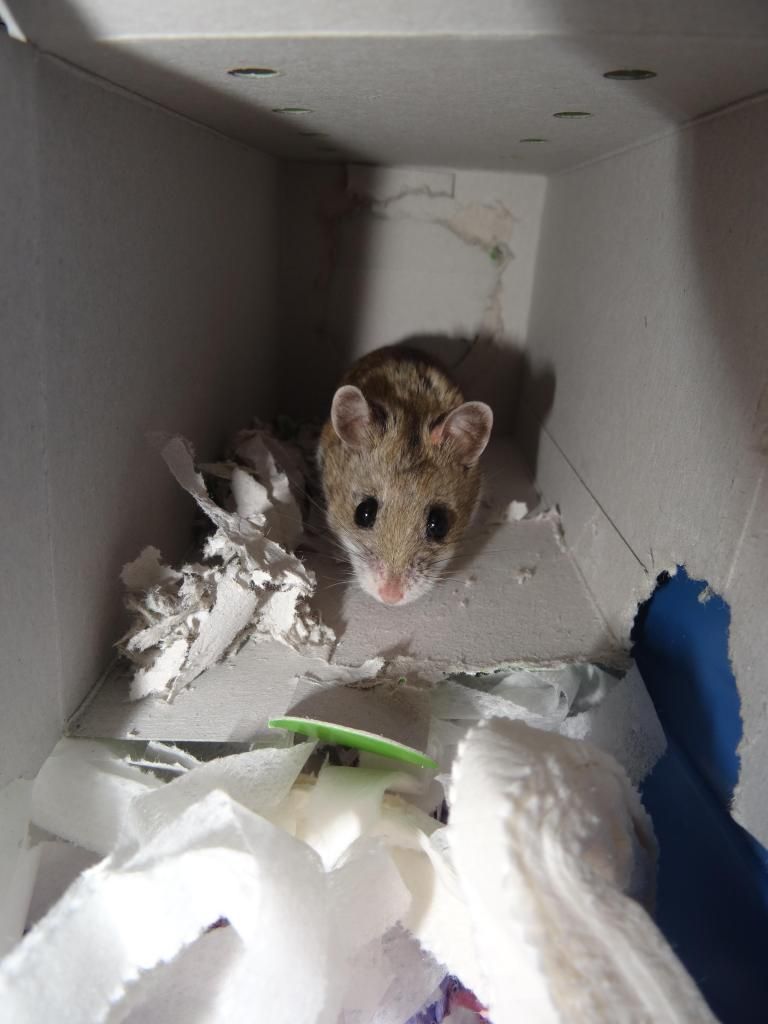 And just 'cos he's my baby and I love him despite him being a pain in the rear most of the time
:P