I never told you guys this but in an absolute freak accident, Cloud passed away. It was horrible and absolutely heart breaking and well, my heart missed a fuzzbun in my life.
I suppose you could say Snugglebums story is just about as heartbreaking..
This story is a bit of a long and complicated one but here we go...
A lady contacted my good friend and asked if she was interested in a doe with her 5 "five week old" babies as she was going to focus solely on guinea pigs and no longer needed the rabbits - my friend said yes and swapped beauty products for the 6 buns.
Sadly, Mumma was skin and bones and we managed to get a DOB out of the breeder and found the kits were only 2 weeks old! Eek!
Whats worse? Mumma plucked herself 2 weeks later and popped out another litter of 7. Since she couldn't support the extra litter, they were fostered but luck wasn't on our side and while in the beginning things were going well, the fireworks around here spooked the foster mum and she spread the babies throughout the cage and they grew cold and passed away.
It's been a really tough road as two of the original five babies began to fade, no growth in 10 days despite countless top up feeds.
Never the less, I fell in love with one of the gorgeous babies and finally got to bring him home today!
His nickname is Snugglebum but I like to call him Snugz
:)
He is 1/4 minilop, 3/4 jersey woolley.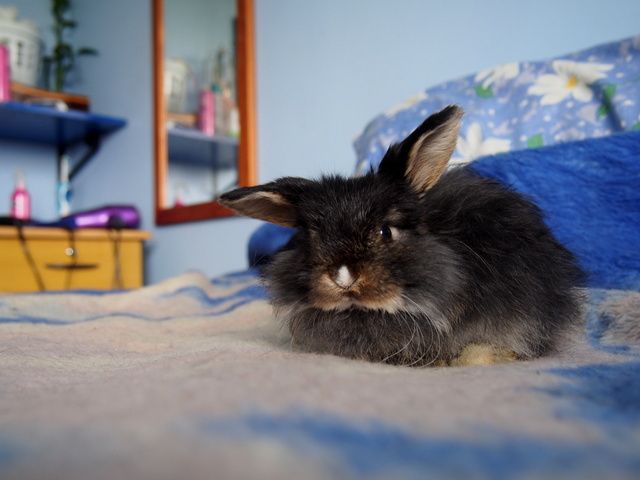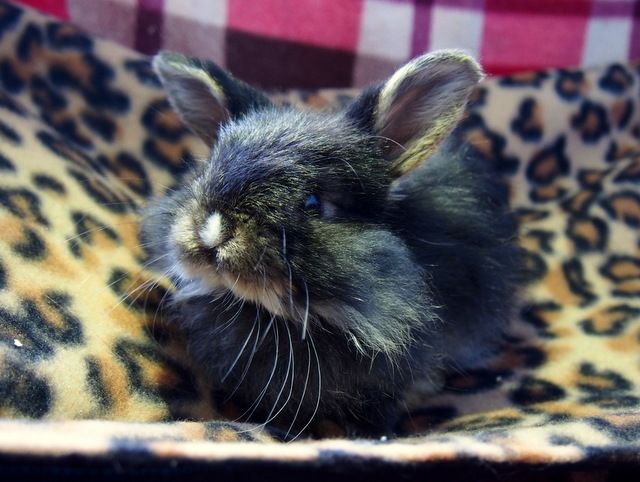 Edit : Placed in the wrong section.. Admin, could you move it for me?