Monkling, Silky and Pepper aren't our only newbies. On Saturday we went to Willington Hamster Show, now Willington is less than an hour from one of our favourite rescues... Any guesses what happens next in this story?
:P
After a couple of weeks of planning and building a tank topper I'm pleased to say that our empty detolf is empty no longer, on Saturday we went on our planned detour to Notts Nibblers after the show and adopted Cleo, Fudge, Candyfloss, Toffee and Caramel the female gerbils
:D
They're only in half the detolf for now but in time we plan to slowly move the divider and eventually allow them access to the whole cage.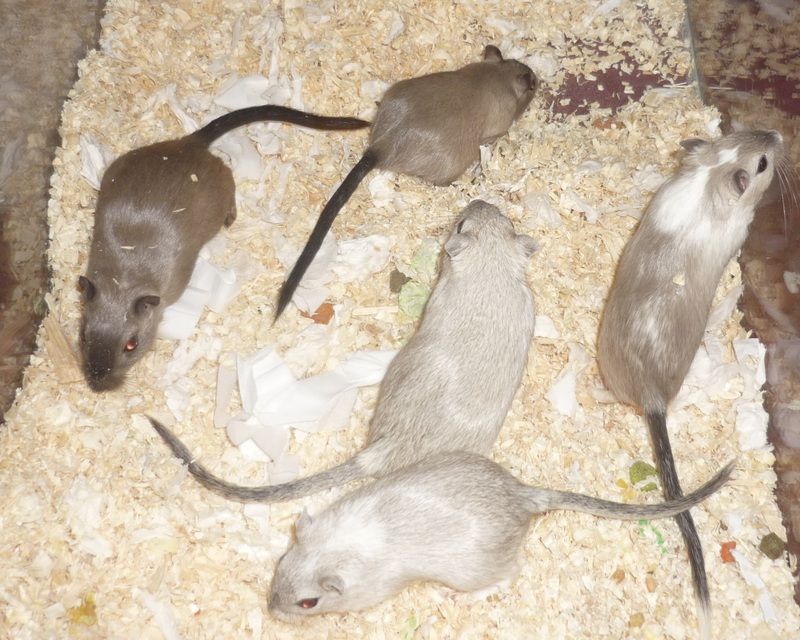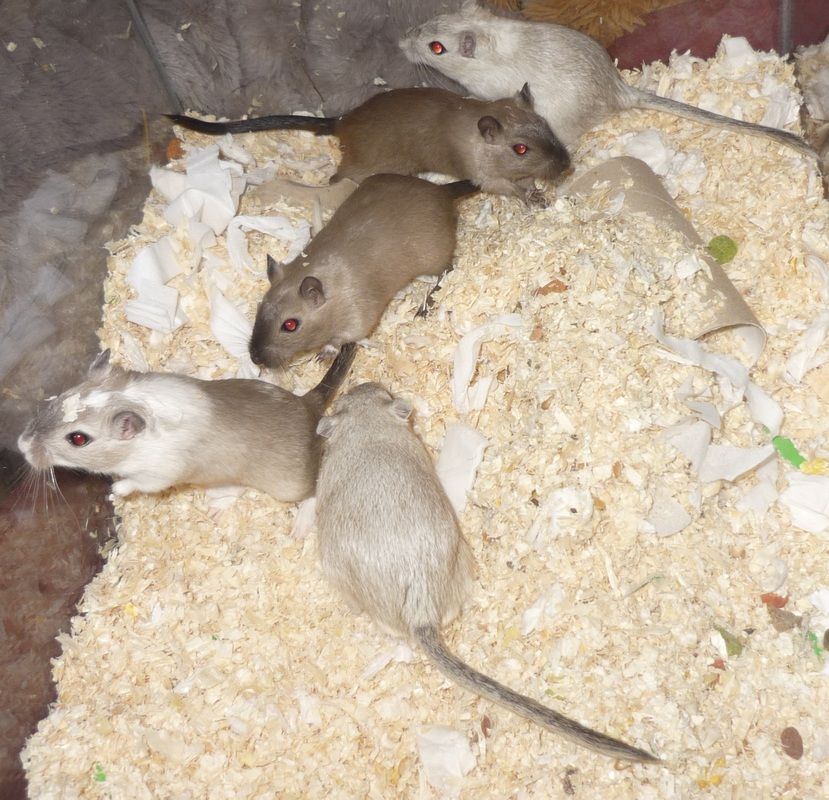 While at Willington we also spotted this little lady sat on the sales table... She spent the afternoon reminding us of Coco Cleverclaws the female chinese we lost in February (despite looking nothing like her they definetly seem to have something in common) and she's now come home to live with us. She's three months old and we've named her Jellybean Chillstar
:)