Howdy, Stranger!
It looks like you're new here. If you want to get involved, click one of these buttons!
If you were a Mice are Nice member, and haven't got the Forum Refugee badge - PM Crittery to sort this out for you!
Urgent help needed regarding sexing please
Knowing my luck I collected my 3 "girls" this morning and now i am convinced one of them is a boy
:(
they are short of 6 weeks and I read they become fertile at 4 weeks? I have looked them over and one of the mice has a noticeable "lump" in the private area which the other 2 does not. I have tried to take some photographs but it wasnt very easy. hopefully someone here will be able to see what gender they are.
mouse 1 doe?
mouse 2 doe?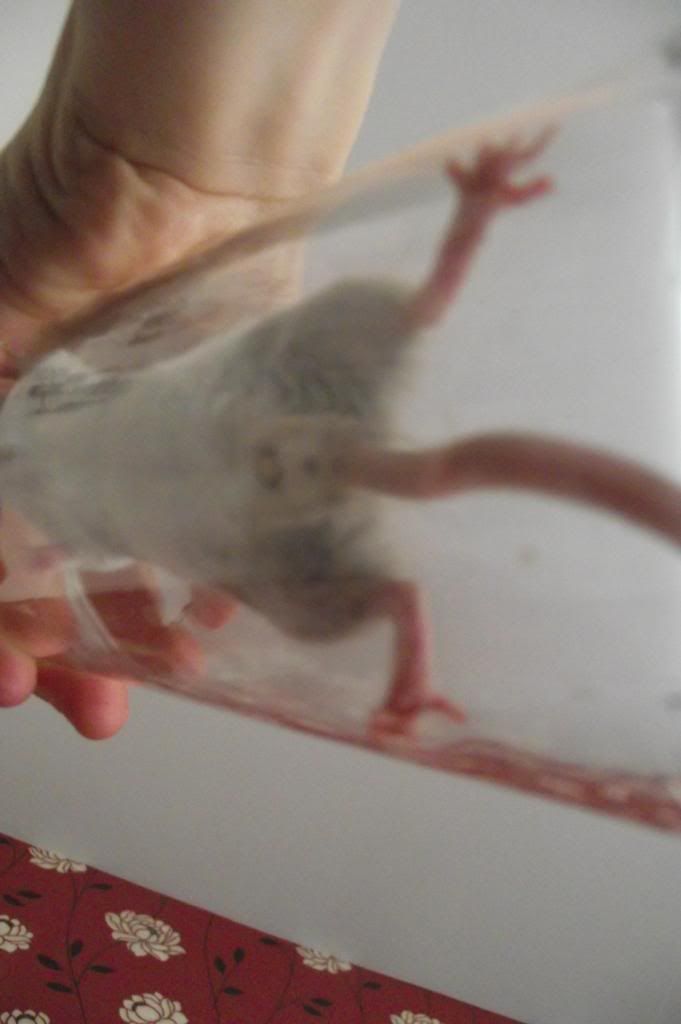 mouse 3 buck?