Since on this forum its nice and easy to keep track of our threads, I'm planning to use this to show pics of my pets whenever I remember to take them. I've decided to start it off with a few recent hamster photos, two hams you know... And two you don't!
First up we have Rufus Barney Fruitbat Swiftwaffle!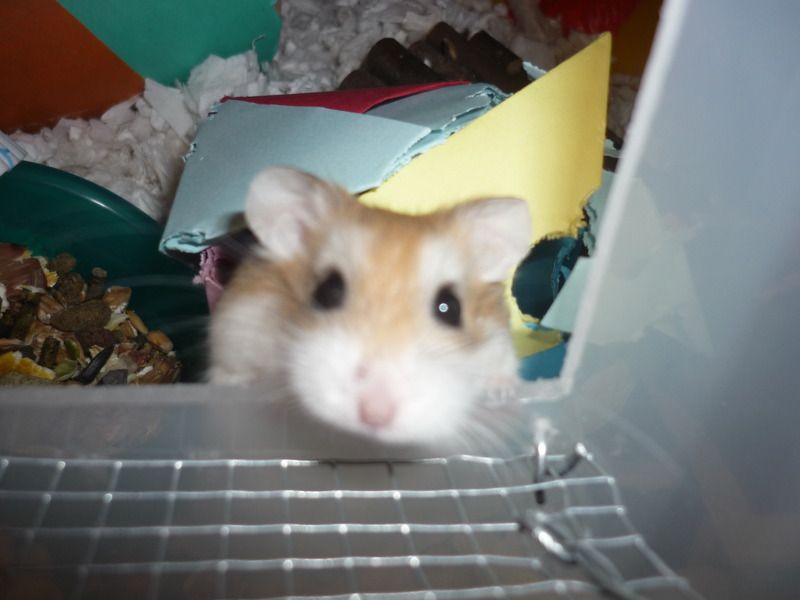 A quick pic of Nervy Nelly Nibble, no longer nervy or nibbly but still more than capable of living up to his "Nelliphant" nickname. He's getting older, getting balder, but still friendly, happy and absolutely adorable too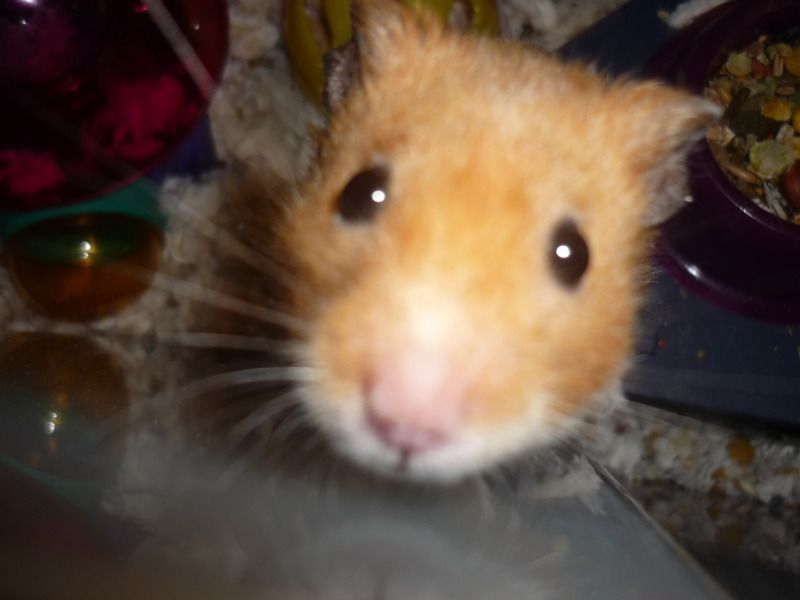 Now its time for those you don't know... We've only had these two a few hours, they're what can safely be called "proof that I'm too soft" but that said, assuming you could provide a home for more hamsters... How many of you'd leave a ham with health problems to live out its life as "too old for anyone to want it" in a pet shop with no toys, bedding or anything better to do than circle her tank? And how many of you'd want to leave behind the other "too old for anyone to want it" ham with nothing to look forward to but another day scrabbling at the wall of her near-empty tank?
We wouldn't normally buy from a pet shop but we saw them yesterday, my OH left furious about the standards of animal care there in general (they've gone downhill a lot lately) and I left really worried about the one hamster. We returned today, found out they weren't planning to do anything with the girls but'd sell them if we wanted them despite their ages, got the two hamsters and now intend to avoid the shop completely in future.
With that said, please meet Calypso and Dove!
Calypso is about a year old, very jumpy when being picked up, but an absolutely lovely girl once she's on your hands. Unfortunately she has what we fear is neurological damage, but that may yet turn out to be an ear infection. When she moved to her new tank here she was unable to run in straight lines for long, had a head tilt when running and leaned to one side when standing on her back legs. She's started to run in straighter lines and seems to be circling less, so we're hoping these issues are down to sheer boredom at the pet shop. We plan to keep a close eye on her and see the vet if things don't clear up, just to be sure it isn't an ear infection. She also has the most prominent nipples we've ever seen in a hamster and as the shop does sometimes breed its own stock we suspect she's been bred from in the past, we just can't confirm if this is the case or not.
Dove is a little bit younger, she may be a little bit shy, she's fairly good about being picked up... And she has a tendancy to randomly jump like a flea when being handled, one second she's on your hand, the next she's landing 2ft away and you're left wondering if she's hiding springs in her fur or something. She seemed bored senseless in the shop and we didn't feel it was fair to leave her to a future of no toys, no wheel and nothing to do but scrabble at her tank.
This is Calypso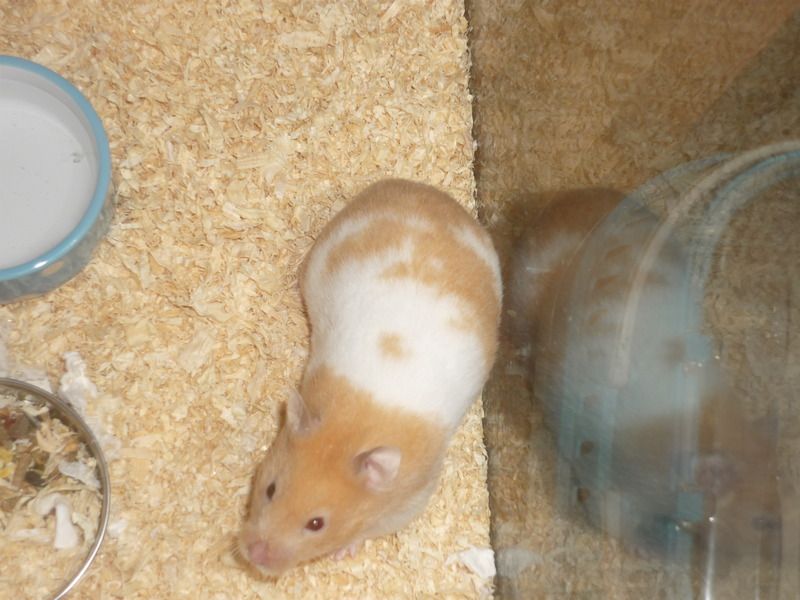 And this is Dove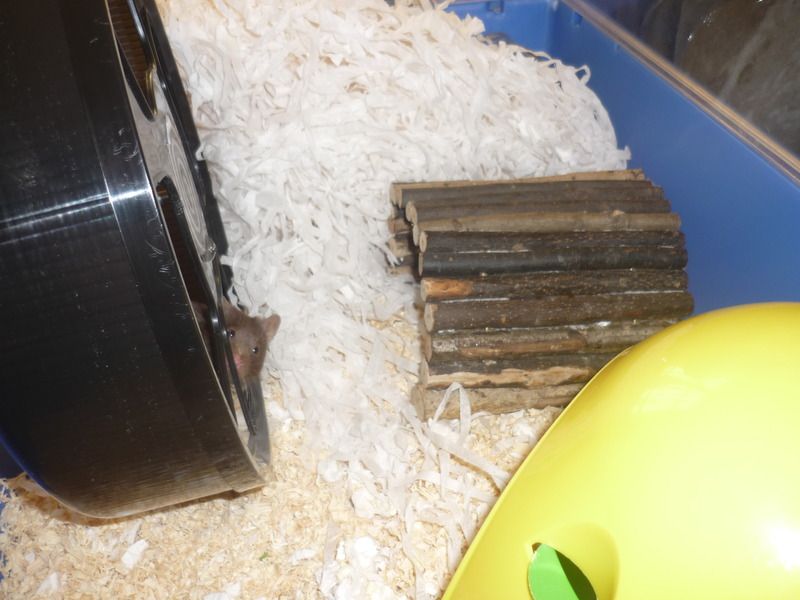 Currently one of two pet-humans of some hamsters (syrian, roborovski, chinese and russian hybrid), mice, mongolian gerbils and a duprasi :)